How Packaging and Branding are Bringing CBD Mainstream
Research that addresses the benefits of cannabinoids (CBD) on the human body is becoming more recognized and accepted, and the awareness of wellness, skin care, and CBD is part of that growing recognition. PSA: cannabinoids and get-you-high marijuana are not the same things. CBD does not contain the ingredient that gets you high (THC).
There is still a ways to go, as the FDA continues to move slowly in its endorsements for cannabinoids and it is not yet legal in several states, but there are many companies, startup and established alike, currently embracing–within legal parameters–CBD in beauty and beverage products, especially as state and federal laws become more inclusive of CBD products.
As the public becomes more aware and accepting of the benefits of CBD in beauty products (and beyond), branding and packaging will be a key step to consumer trust and confidence, especially in these transitional stages.
More than that, though, new entrepreneurs and brands are doing away with marijuana-leaf logos and demystifying the dosing and buying of CBD by providing education and premium packaging designed to increase both understanding and acceptance of these products and this ingredient.
First, a Quick Science Lesson
In a recent CBD for Life article, they explain that scientific researchers have shown undisputable CBD connections beneficial to the human body. "It is because of how CBD communicates with the endocannabinoid system," the article said. The human body has a system of endocannabinoid neurotransmitters, or receptors, and "These receptors are spread throughout the body, but are observed mostly in the skin."
What has been scientifically proven is that the human body has a natural endocannabinoid system, which means there is a chain of receptors that connect every part of the human body, from the tissues–to the nerves–to the mind. Phytocannabinoids are produced in nature (the marijuana plant system, for example) and can be consumed by the human body to create a relationship of benefits. Although cannabinoid products can be found in other types of plants, like echinacea, liverwort, pepper, and even chocolate, CBD in phytocannabinoids just so happens to have the most potent and beneficial effects for the human body.
CBD and the Beauty Industry
According to a January 2019 report by Beauty Packaging, "Cannabis is known for stress-reducing and pain-relieving benefits. Use of CBD products [for skin] can reduce redness, irritation and even acne."
Neiman Marcus recently introduced their CBD beauty line and Kim D'Angelo, beauty buyer at Neiman Marcus, recently explained that
"Cannabis beauty brands are becoming increasingly popular and CBD products are the next big thing in beauty." Such products are comparably priced to other luxury brands like Sephora, L'Oréal, and Estée Lauder.
Neiman Marcus I-Pekar CBD Oil Skin Care
Another well-established company, Barneys New York (as well as their locations in Chicago, Beverly Hills, and Las Vegas), has also released a new CBD skin care line "Lab to Beauty." They promote their products by touting "the pure potency of plants, combined with the healing effects of CBD."
Barneys New York "Lab to Beauty"
More so, independent startups like CBD for Life and Fleur Marché are offering quality products and walking consumers through the process if they are unsure of their state's legal boundaries. Furthermore, their packaging starts to play more on the natural, sustainable elements of cannabinoids rather than the more stereotypically rebellious aspects.
Fleur Marché
Of course, because of current restrictions, they are only sold in locations where states have already legalized medicinal and/or recreational use as well. Although this is an initial hindrance for the mass consumer, the trend shows CBD and other cannabinoid products are becoming more accepted and could soon be in a store near you, or at least online ordering without repercussions. It is the subtle and medicinal message that continuously needs more strategic attention.
Why Packaging and Branding Matters
Now that we have addressed scientific and legal issues (phew!), let's get down to how packaging becomes the perfect bridge between consumer skepticism and confidence, as well as overcoming cannabis industry stigma.
Most consumers are still unaware of the differences between hemp, THC, and CBD–and the image of legalization is a narrow one, which depicts a "4:20" recreational lifestyle or, say, images of Shaggy from Scooby Doo: "Zoinks!" This is an unfair representation, and many consumers are starting to understand this. But the packaging and branding industries can easily help alleviate this. Here are a few examples:
First, Vivabox has been addressing the importance of sustainability with our clients, and in an industry like cannabinoids, it is a primary concern. As organic products take a lead in more sustainable packaging (or at least they should), the CBD industry tries to adapt similar branding and packaging objectives: from the Earth, for the body. These connections are beautifully symbiotic.
For those consumers who are already on board with CBD (or any other cannabinoid product), it is an added perk: brown glass bottles, eco-alternatives to bubble wrap–like green wrap or corrugated bubble wrap–and packaging made of 100% recycled boxes, soy ink, and recycled filler/packaging paper. And for those who require more subtle branding and packaging, leave off the marijuana leaf in the design, or at least downplay it.
Consumers are savvy and they don't want to be reminded of the stigmatic images (even if they rationally know much of it is incorrect). If consumers are dropping premium prices for premium CBD products, they also (if only subconsciously) require smart and subtle branding and packaging. It is a tightrope walk these days, but packaging can also create change in perspective and offer consumer confidence.
Here are a few examples of how Sephora (current client) is creating a balanced brand and packaging campaign: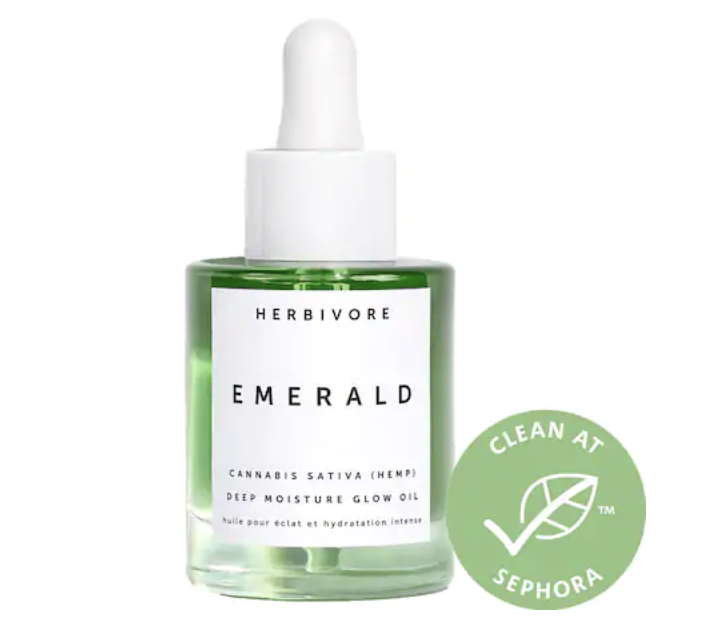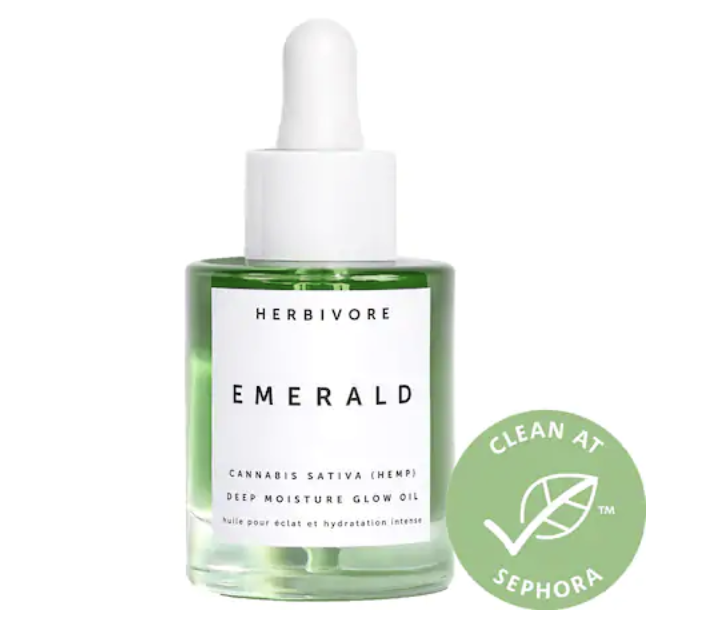 https://www.sephora.com/search?keyword=cbd
Sephora: Herbivore Organic, Lord Jones, Kiehl's, Josie Maran, and Milk Makeup CBD products
For instance, although there are marijuana references, "Kush" and "Dope," for Milk and Josie Maran primary packaging, it is not at the expense of good branding and messaging. More so, the Kiehl's and Herbivore pale green glass (an organic go-to) and high-end typography and packaging suggest they are in on the fun of being able to publicly talk about "weed" while not forsaking their commitment to high quality products.
The rhetorical strategy here does not shy away from its contents but rather marks it acceptable by way of common packaging found in similar non-CBD beauty products. As for the following packing for Vertly, apothecary and luxury elements are used to validate CBD's confirmed medical and beauty benefits.
The conversation is inherently, "Why would Sephora, Barney's, Neiman Marcus support this if it wasn't true?" And the perk? Consumers can buy these and not come off as a "pothead," and let's face it: that is what many mainstream consumers fear. This transition from stigma to benefit is all in the packaging. Period.
Yes, informing the general public of the differences between TCH, CBD, and Hemp are important. They have very different purposes, but CBD has the opportunity to brand itself as something outside of the "4:20" culture. The CBD PR movement all starts with education, but really, it is best promoted with packaging and branding first. These high-end companies have figured it out: the medicinal benefits have become better received in many states, and are recognized as having premium perks for those who can afford it. Packaging that reinforces positive branding while eliminating harmful cliches is possibly the most important first step.
Smart branding and packaging (which is one and the same these days) is the best move forward for beneficial products which were once stigmatized, but no longer are. At Vivabox, we'd like to see a multi-branded CBD 'starter' kit with great branding, education, trial, and social media hooks. It's exciting to see packaging as much more than a box. To us, it's where the story starts.
Looking for a solution? We can help.
Headquarters
9211 Corporate Blvd Ste 110
Rockville MD 20850
Satellite Offices
Dallas, TX
Paris, France
San Francisco, CA
Scottsdale, AZ
Email
info@vivaboxsolutions.com
Phone
+1.212.652.2024